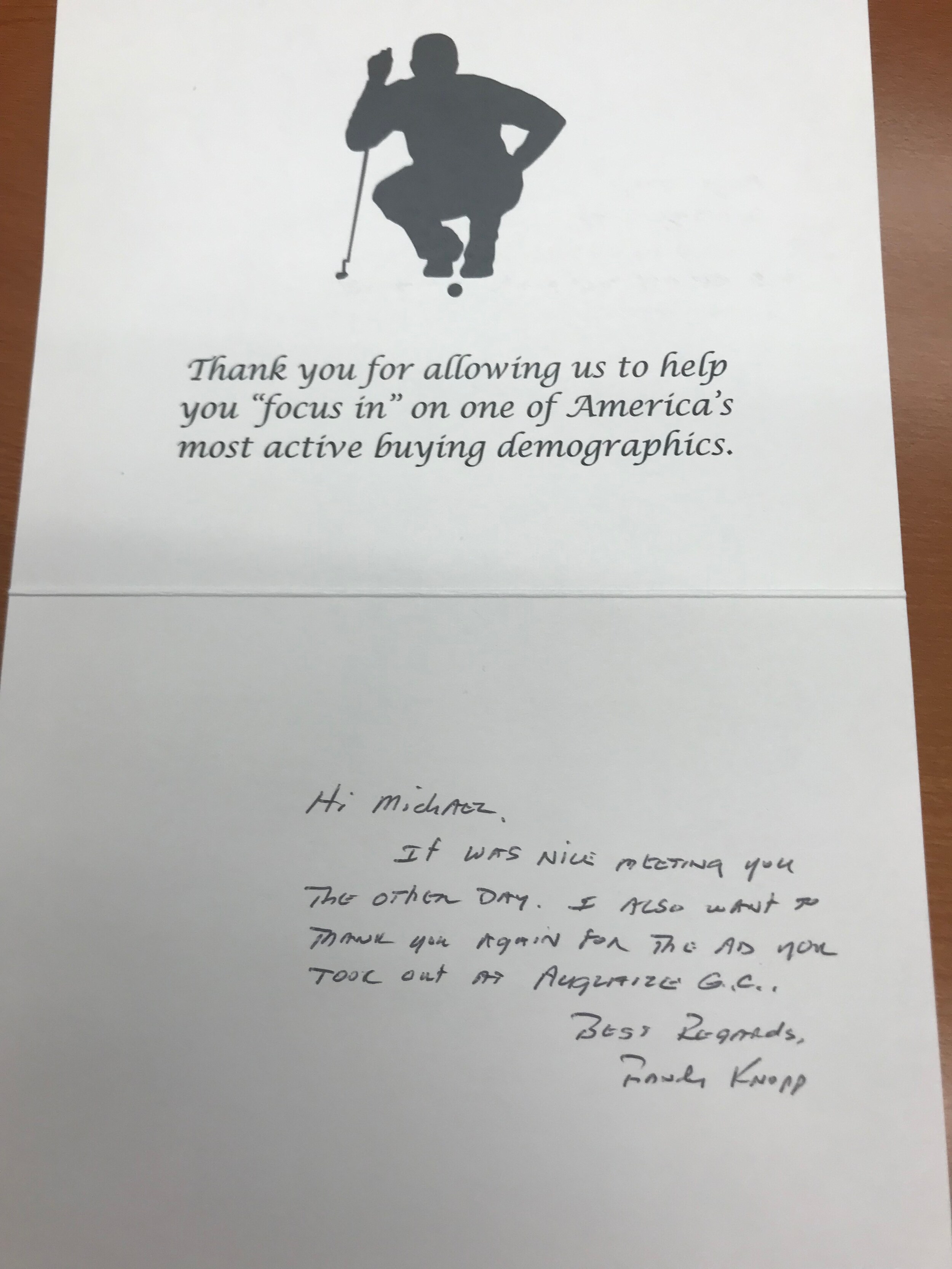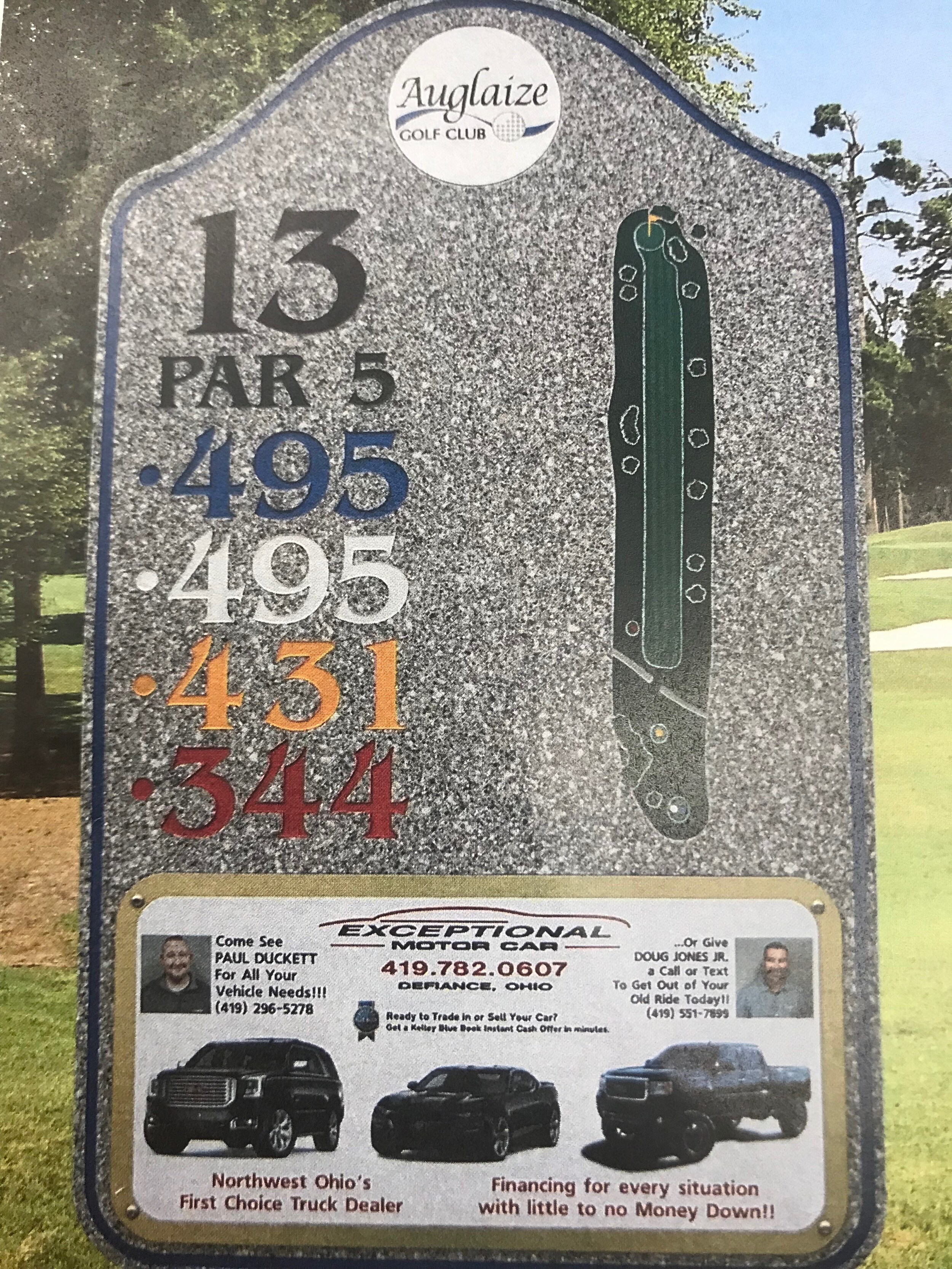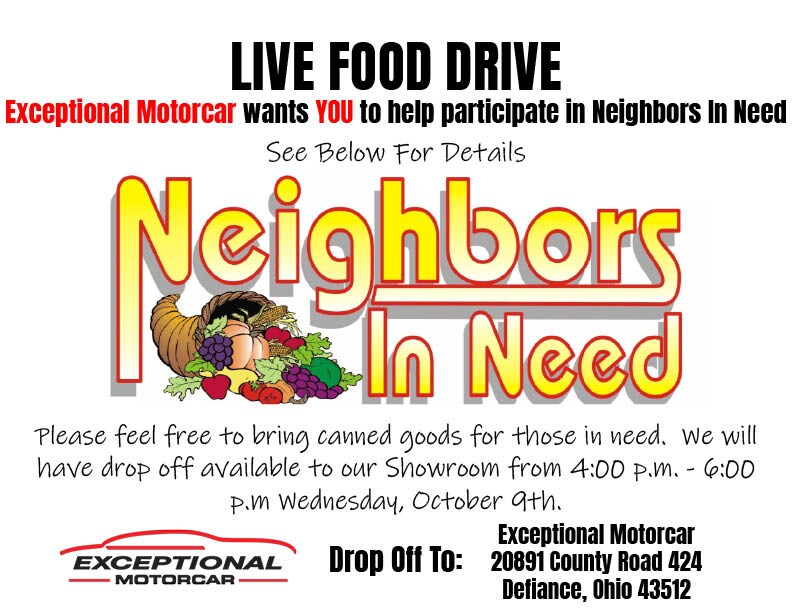 Neighbors In Need
Our team at Exceptional Motorcar participated in iHeartRadio's broadcast for Neighbor's In Need.  We collected well over 1000 canned goods for those in need.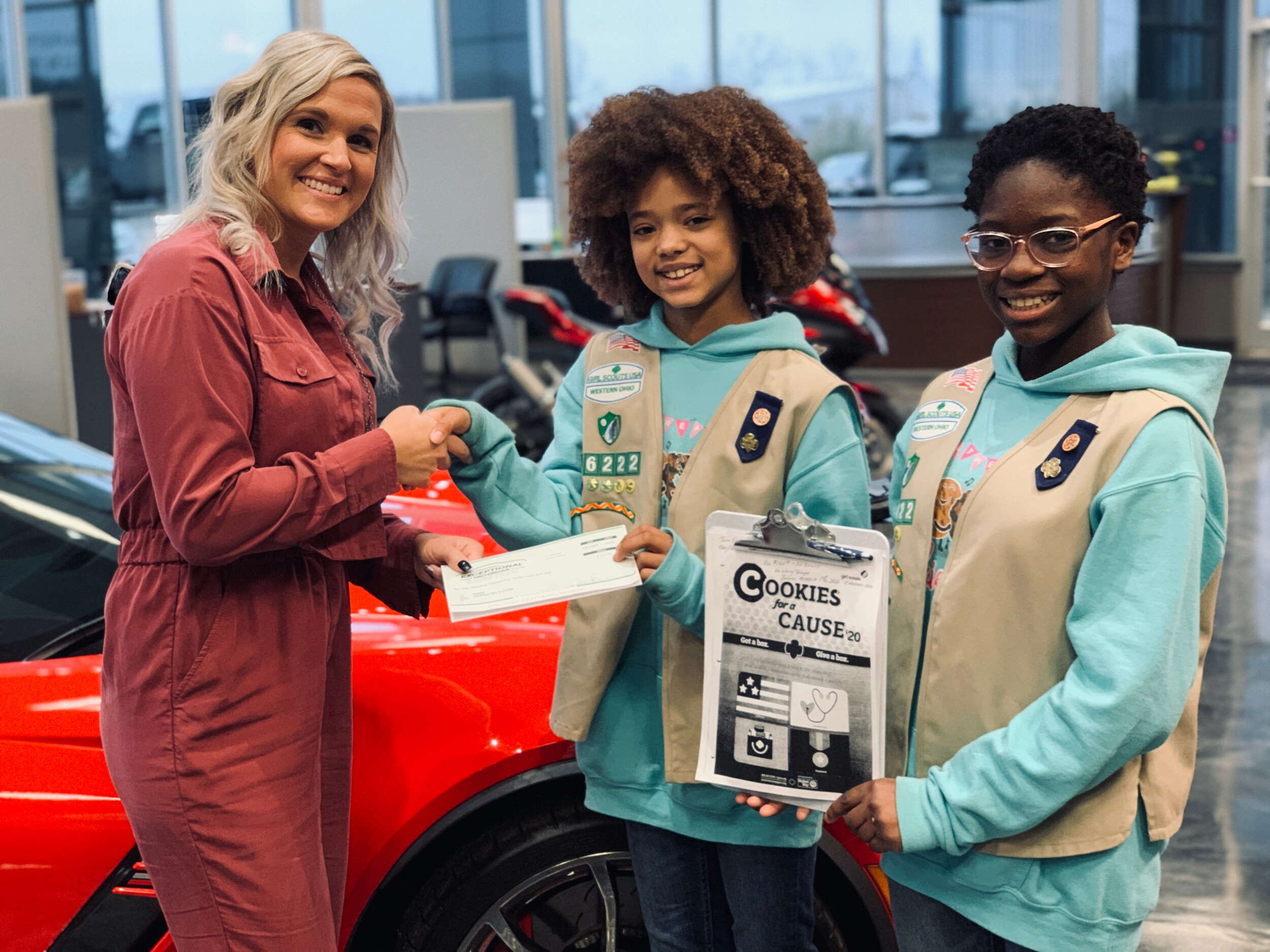 Cookies For A Cause
Exceptional Motorcar's General Manager, Alyssa presented two of the Girl Scout USA's troops with a donation to help support Cookies For A Cause.
The Exceptional Motorcar Family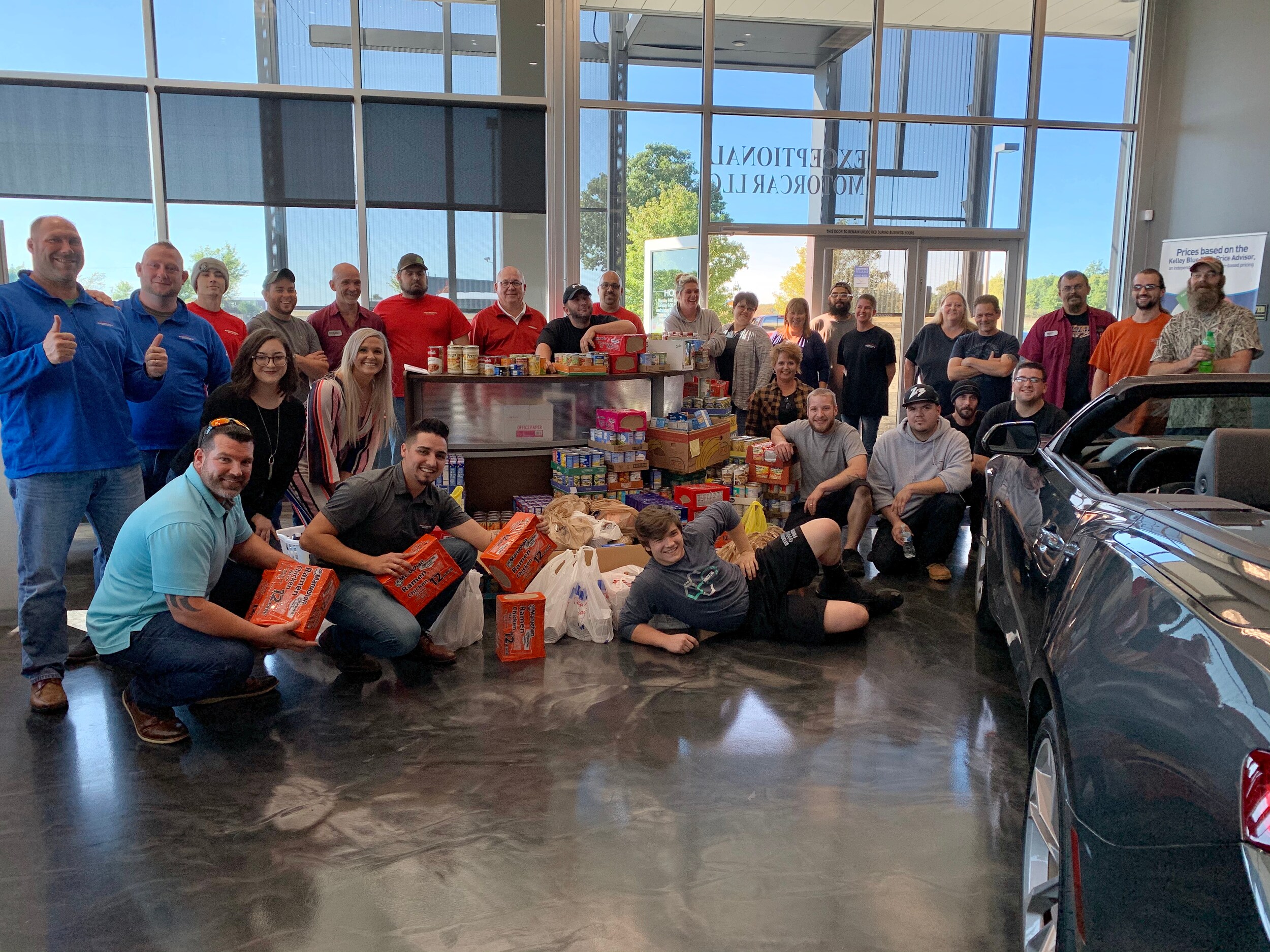 Exceptional Motorcar Supports the Community in Defiance, OH
A local Ohio dealership doesn't call itself Exceptional Motorcar without working hard to earn this bold title. Here in Defiance, we make sure that each visitor who drives south from Archbold, OH or northwest from Ottawa, OH has a car-buying experience that is nothing short of exceptional. Customers come to work with our passionate team to find a pre-owned vehicle that compliments their personality, satisfies their needs, and fits their budget.
Shared Passion for Car Buyers and Our Community
While we love the satisfaction of connecting nearby drivers in Napoleon, OH with the right pre-owned car, truck or SUV, we also love the joy we feel from getting involved in the Ohio community. At Exceptional Motorcar, we're more than selling an exceptional car-buying experience to those around Paulding, OH; we also want to create an exceptional impact on our surrounding community through our degree of involvement and support.
The involvement we share with the Defiance community reflects in how we interact with our customers. By demonstrating that we have the heart for more than dealership profits, we're able to prove to first-time and return customers from less than half an hour west in Hicksville, OH that we truly care about their story that led them to our dealership in the first place. If asked, wouldn't you rather work with a dealership that cares more about your needs than winning over what's in your wallet? We're offering you this chance.
Learn About Our Community Involvement Efforts Today
We love conversing with our visitors. Whether you're talking to us about trading in your used car or which used truck you should buy between our Ram, Ford, Chevy, and GMC offerings, we love striking up conversations that will get you to your end goal of saving on your next round of transportation before sending you home to Bryan, OH. We'll also be happy to share our community involvement experience if you're interested in learning more or even joining us for our next event. Contact us today.
Defiance High School Softball Team
Exceptional Motorcar was happy to sponsor one of the Defiance High School girls softball team.  The team and High school sent us a Photo of the team in their shirts with out logo along with a thank you letter thanking us for our continued support.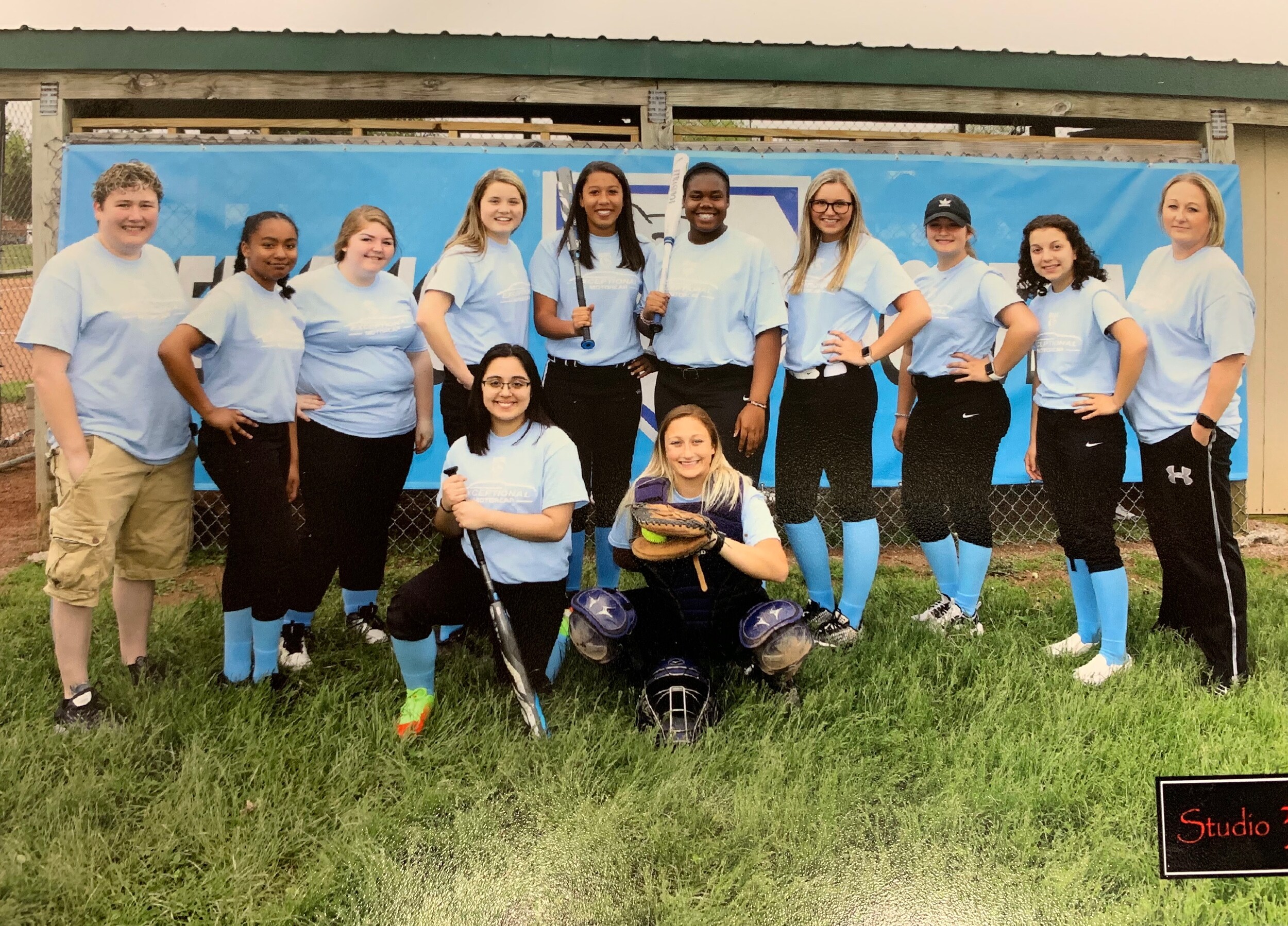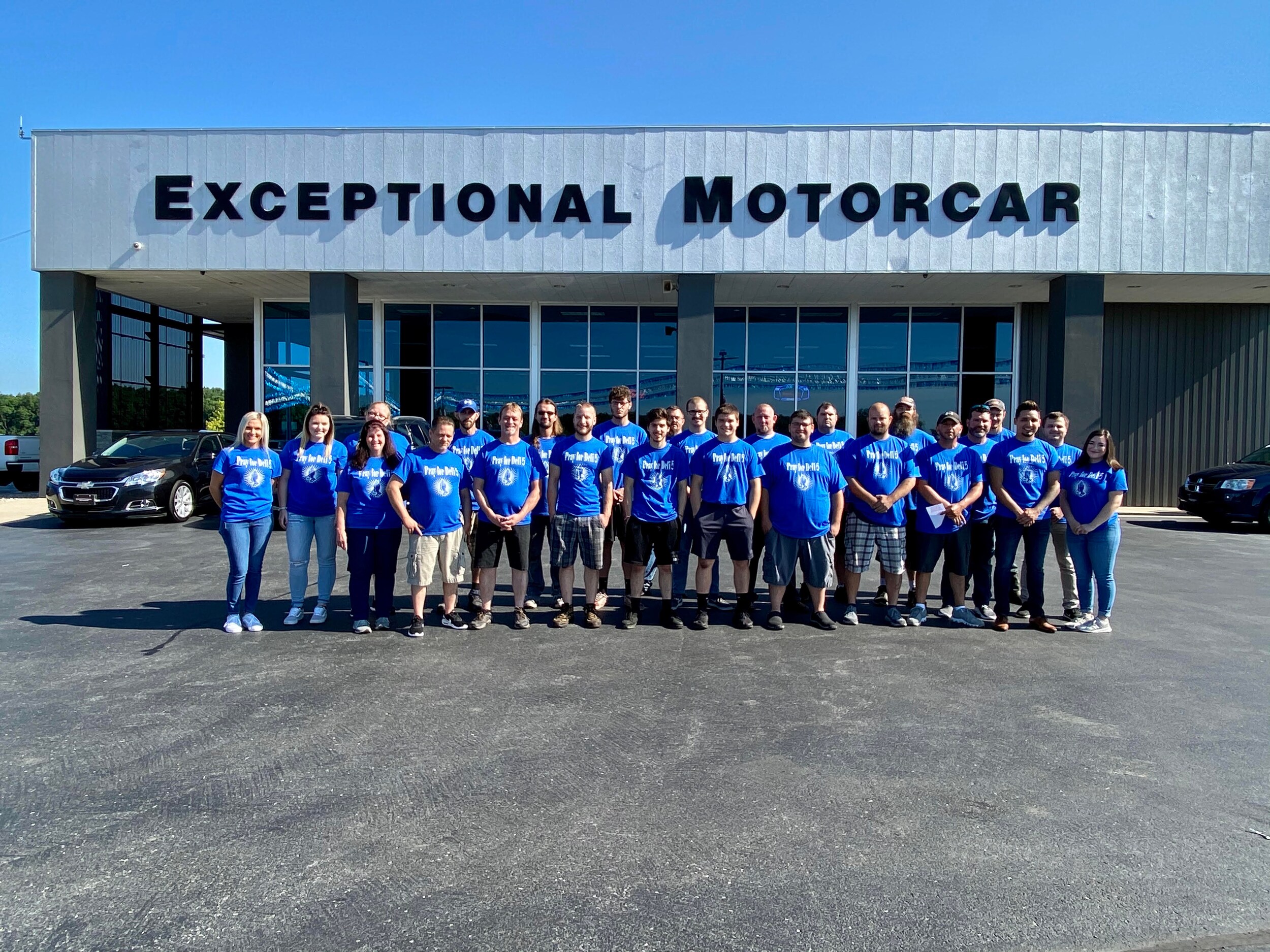 The Exceptional Motorcar staff purchased "Defi5" t-shirts to support young kids that had been involved in a car accident.  The donations from the t-shirts were given to the families to help with medical costs.